Towards regulation of 'forever chemicals' ?
Published on 26 May 2023
Perfluoroalkyl and polyfluoroalkyl substances (PFAS) have been the subject of numerous research studies in recent years. These efforts are now leading to concrete actions, as these synthetic compounds are currently being targeted by several national and international decision-making bodies due to the risks they pose to humans and the environment.
One of these studies is the result of the work of Amira Aker, an environmental epidemiologist and postdoctoral fellow at Sentinel North, under the supervision of Professor Mélanie Lemire, holder of the Sentinel North Partnership Research Chair on Ecosystemic Approaches to Health.
In close partnership with the Inuit of Nunavik, the research team at Université Laval has highlighted the high level of exposure of northern populations to PFAS, contributing to providing Canada with the necessary knowledge to support its position towards legislation on these harmful substances.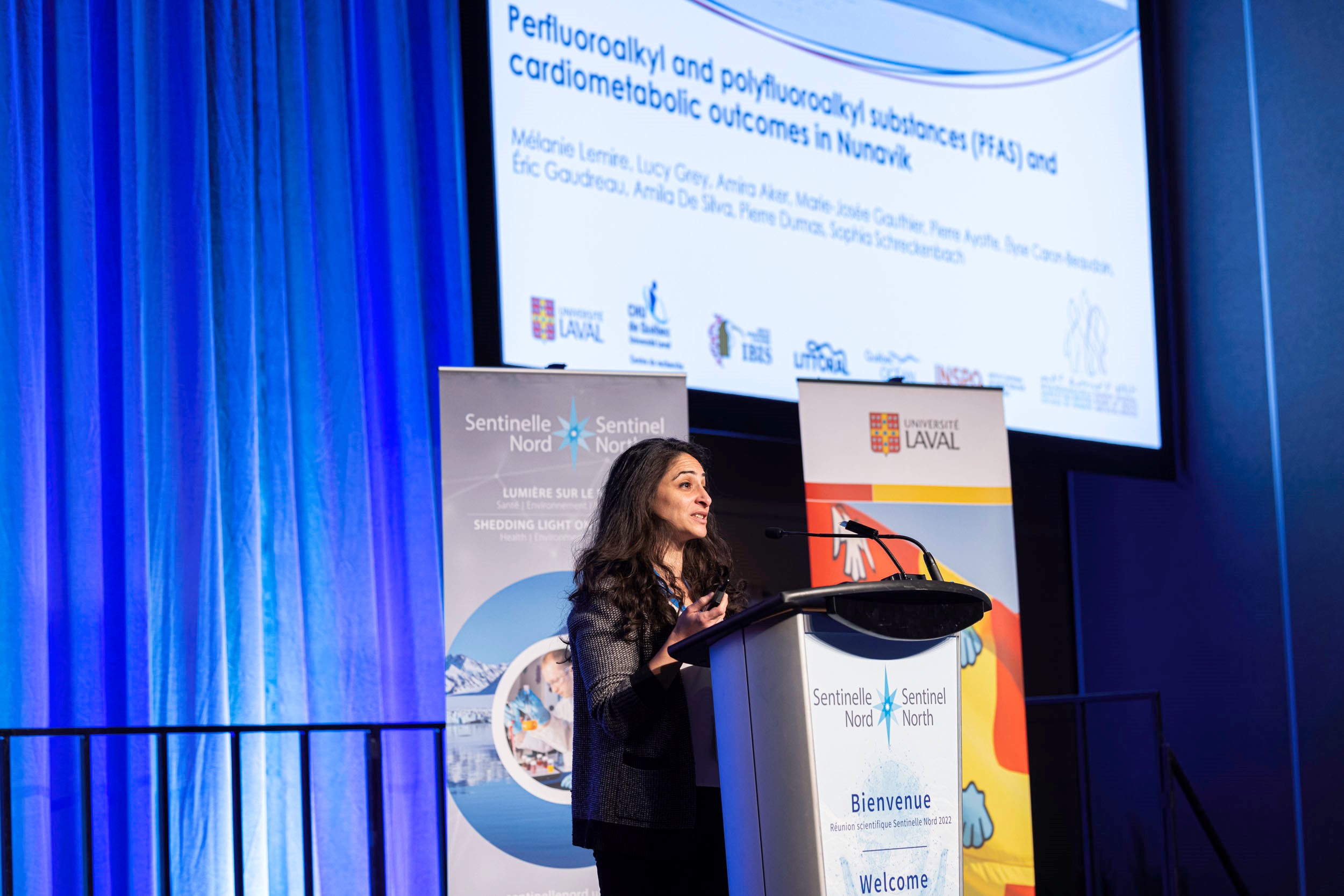 Amira Aker presenting her research results at the 2022 Sentinel North Scientific Meeting
From research results to policies: Real benefits for society
The research collaboation between the Inuit and scientists is now leading to concrete impacts. Indeed, at the national level, Minister of Environment and Climate Change Steven Guilbeault recently announced the draft version of a report on the state of PFAS, based on rigorous scientific assessment. The initial findings are clear: PFAS are found at levels that are too high in the blood of Canadians, particularly within Indigenous communities, and can lead to adverse effects on the environment and human health.
The government is thus proposing to include PFAS on the list of toxic substances under the Canadian Environmental Protection Act, another step towards national regulation of these substances.
On the international level, the research team's work has also been crucial for Canada's proposal to the Stockholm Convention to regulate PFAS, a proposal that passed important milestones during the meetings of the Persistent Organic Pollutants Review Committee in 2022.
PFAS in brief
PFAS are highly resistant synthetic compounds used by industries for their water-repellent and stain-resistant properties. They are labeled as "eternal" because they do not easily break down and accumulate throughout the environment.
Once transported to the North by ocean currents and atmospheric processes, these environmental contaminants benefit from the unique geo-climatic characteristics of the Arctic and concentrate in the marine and terrestrial species that are at the core of the Inuit diet, way of life, and culture.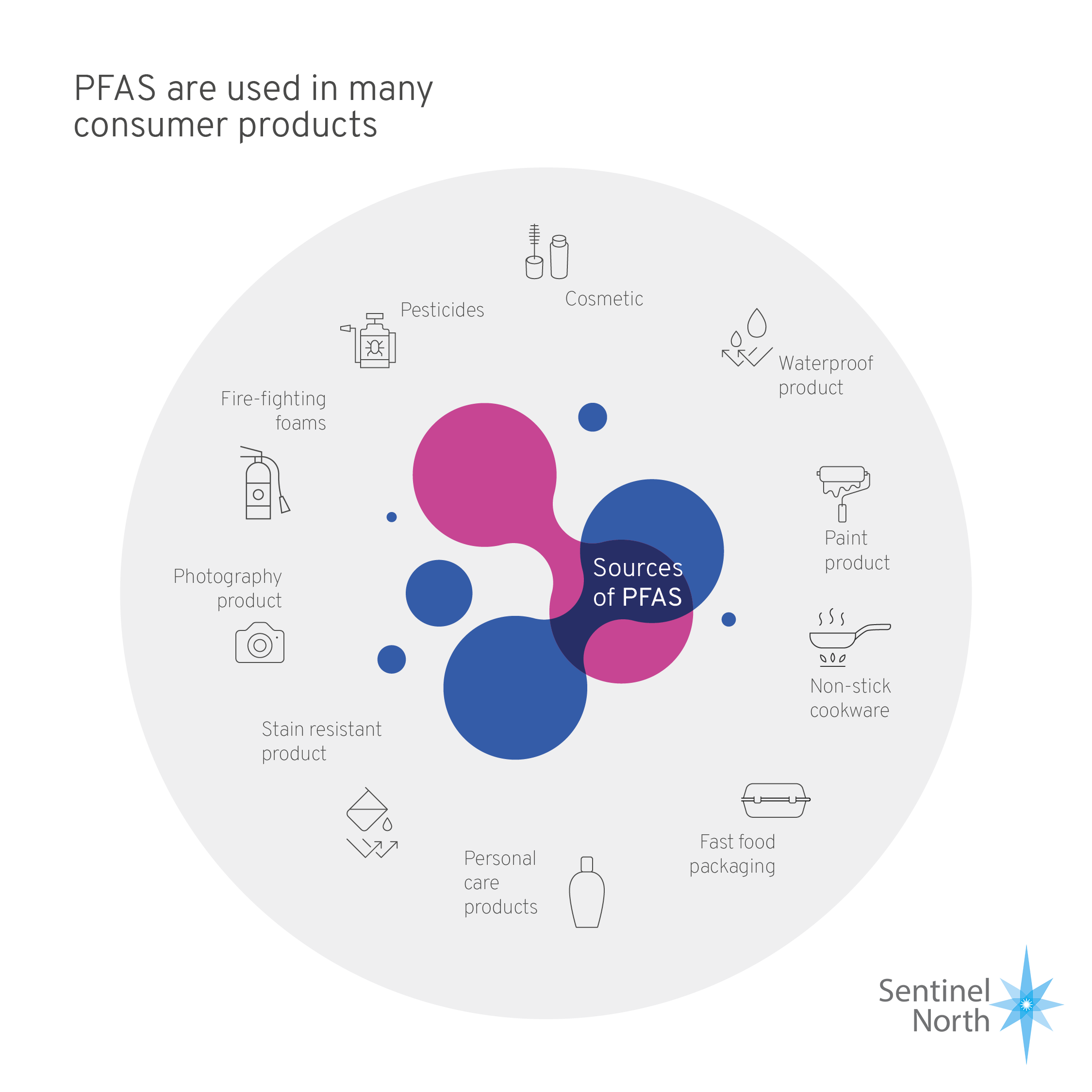 ---
Read more
More research highlights and impact results from Sentinel North teams