2022 Scientific Meeting : Congratulations to the winners of the poster competition
Published on 2 Nov 2022
Congratulations to the winners of the 2022 Scientific Meeting Poster Competition! Thanks to all 88 participants and to the 30 members of the evaluation committee for this memorable edition!
For more information on the 2022 Scentific Meeting, click here.
---
---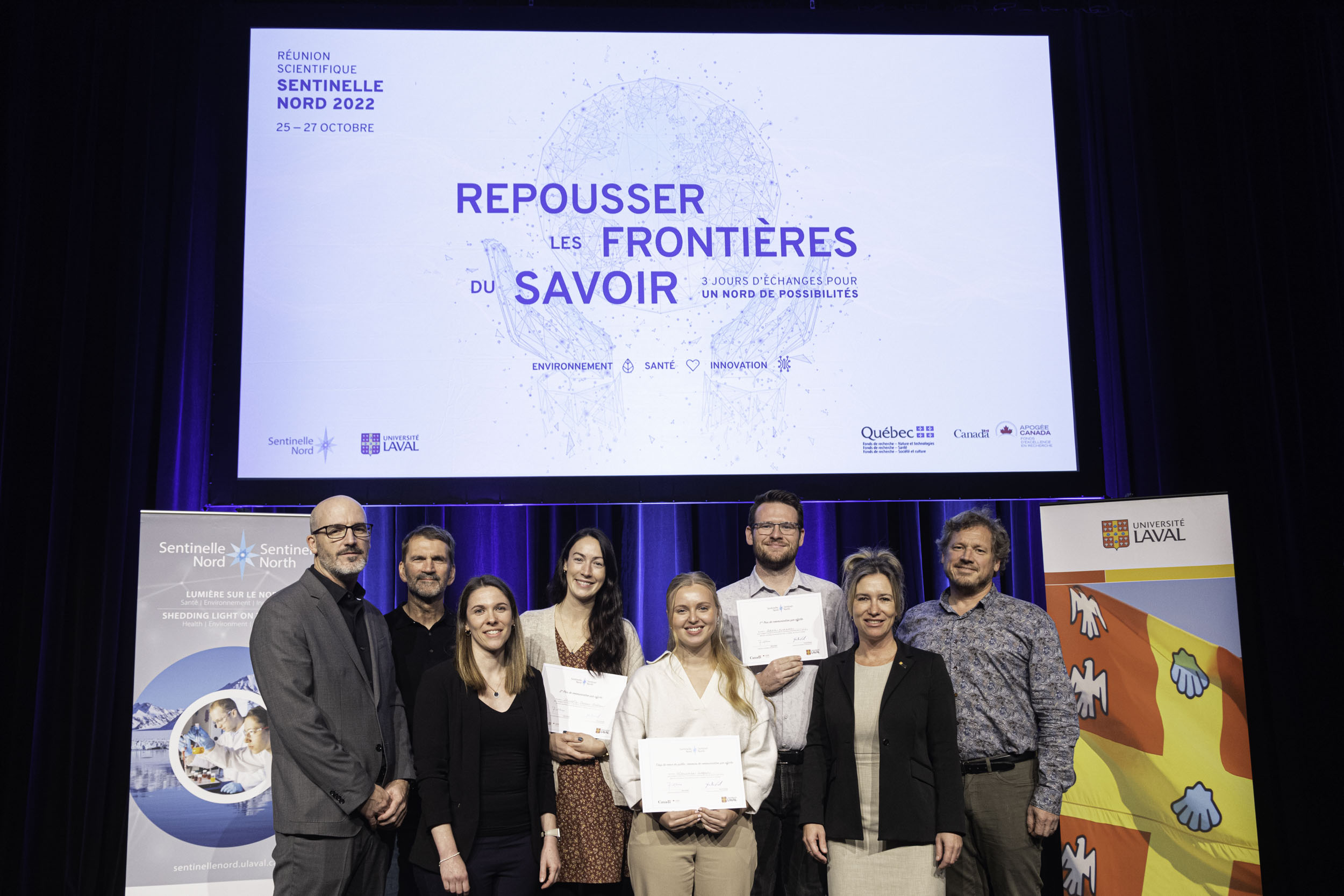 From left to right : Keith Lévesque (Executive director, SN), Marcel Babin (co-scientific director, SN), Marie-Andrée Bellavance (operations coordinator, SN), Charlotte Carrier-Belleau (second place), Marianne Gagnon (third place and public's choice), Adam Kirkwood (first place), Eugénie Brouillet (vice-rector of research, creation and innovation, Université Laval), and Yves De Koninck (co-scientific director, SN).